Last week, we released a sneak peek of defence sector workforce trends and salaries from Kinexus' Defence Industry Insights – Sixth Edition, available for free download now.
While overall, growth in defence industry salaries is cooling off, we did observe some significant increases in salaries against particular skill sets. So, what are the skills in shortest supply – or hottest demand – across the Australian defence sector; and what does it mean for you?
Skills in Demand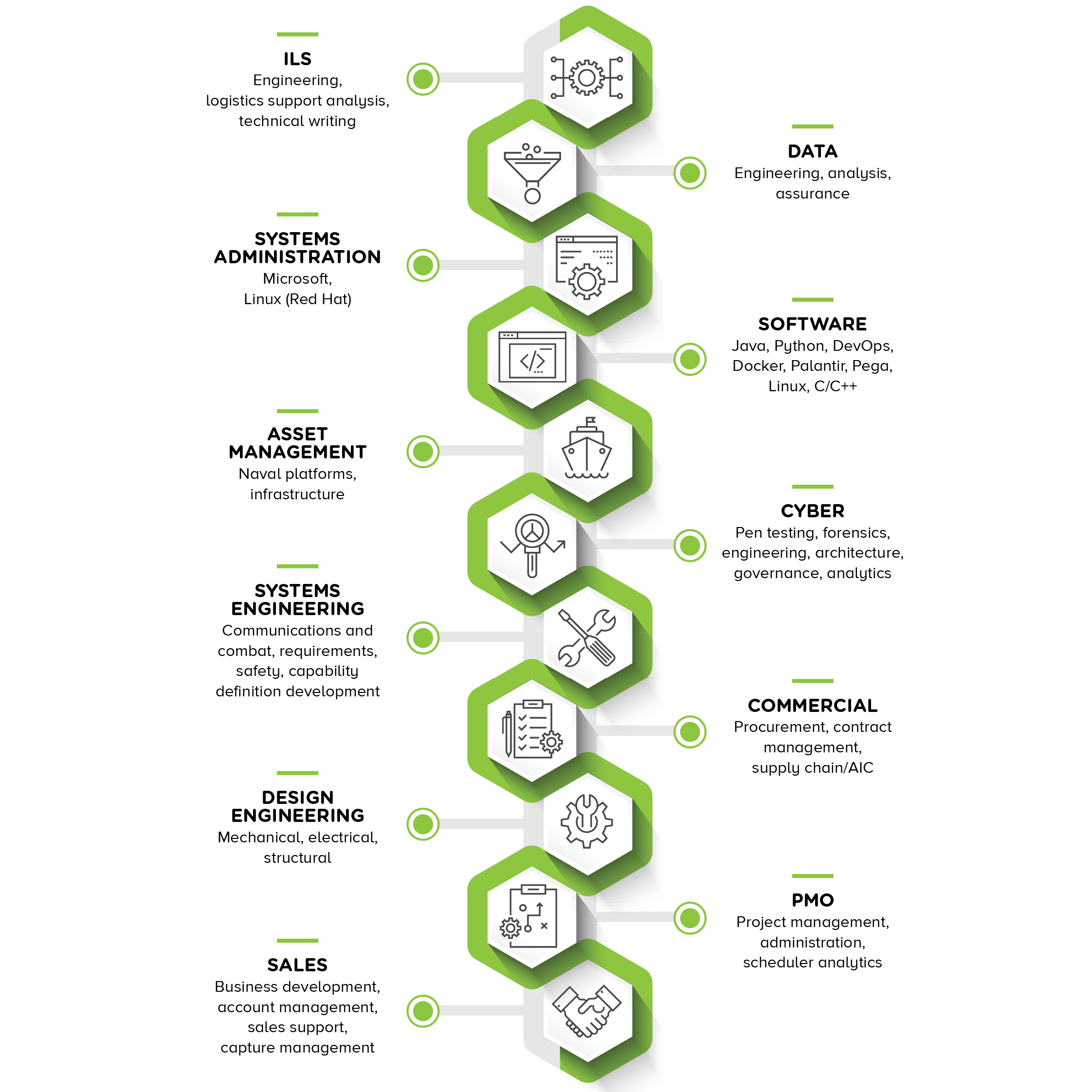 What does this mean for industry?
Kinexus has observed a current, critical shortage of workers with necessary skill sets across all areas of the Australian defence sector, particularly in naval.

Despite ongoing skill shortages across the defence industry, Kinexus has not noted any significant take-up of workers with necessary skill sets from other safety-critical industries, such as rail or mining. These adjacent industries are also the defence sector's key competitors, especially for skill sets including:
Systems and software engineering
Technical project management
Project support
It is essential that defence companies invest in strategies to attract, develop, and retain the workers they need. The employers that embody the key attributes affecting workers' job satisfaction will put themselves in the best position to build their workforces and best deliver on project requirements.
What else can defence companies do to attract the workers they need? Kinexus' Director and Defence Sector Lead, Rob Kremer,
explains here
.
How does this affect workers?
As the defence industry grows, there is ample opportunity for workers with the necessary skill sets. However, this can present challenges in itself. While experienced workers can most likely expect to find interesting work with many employers in almost any major population centre, it is essential that they thoroughly investigate the projects on offer, weigh their options carefully, and choose what's right for them.
It's also important to remember that salary may not always be the best indicator of skill set, or even job satisfaction. Defence companies are increasingly investing in strategies to improve their value proposition to workers, so keep this in mind when looking at companies you could potentially work with.
Want to know more?
Since the release of the 2016 Defence White Paper, the Australian defence sector has been undergoing a period of almost unprecedented change, growth, and complexity. With the current supply of workers with defence sector skill sets only just meeting demand, defence companies must invest in careful planning, innovation, and creativity to avoid a critical skills shortage.
Kinexus publishes the Defence Industry Insights to keep defence sector employers and workers informed of the changes across the industry, helping them enhance their planning capacity, and make better decisions.
Download your copy of Kinexus' Defence Industry Insights – Sixth Edition today.