If you're part of the Australian Defence Industry, you'd probably be interested to see how each state and sector stacks up when it comes to salary trends and growth. In Kinexus' Defence Industry Insights - Sixth Edition, we provide a deep dive into defence sector State Overviews and Salary Analysis.
While individuals experience changes in salaries and remuneration differently, Kinexus found that the Australian Defence Industry saw an overall salary increase of 1.8% over the last 12 months. That's significantly lower than the previous year's increase of 4.4%, and below the national Average Weekly Earnings increase of 2.2% as reported by the Australian Bureau of Statistics (ABS).
If Defence Sector salary growth is cooling off, what can companies do to retain their people? Kinexus' Defence Lead, Rob Kremer,
takes a look
.
Other industry trends include:
Strong salary growth against some skill sets, in contrast to the sector as a whole; this is driven by localised demand due to numerous ongoing sustainment and acquisition projects.
Across all states, workers with less than 10 years' experience experienced greater salary increases compared to those with more experience in the same job.
Salaries in the ACT, SA, and VIC increased in line with the national average, while WA, QLD and NT had lower rates of salary increase.
Read on for a sneak peek at Kinexus' overviews of Defence Sector workforce trends in each state, as well as current reported salary figures and notable salary changes.
NSW
Demand for sustainment workers in New South Wales is largely driven by upgrade and sustainment activities on naval amphibious platforms. Kinexus expects that the closure of the Guided Missile Frigates (FFG) Systems Program Office (SPO) in late 2019 will release workers into the market, and contribute to moderate salary increases. The introduction of the Joint Strike Fighter (JSF) to Williamstown will create a steady increase in demand for PMO and sustainment skill sets in the Hunter region.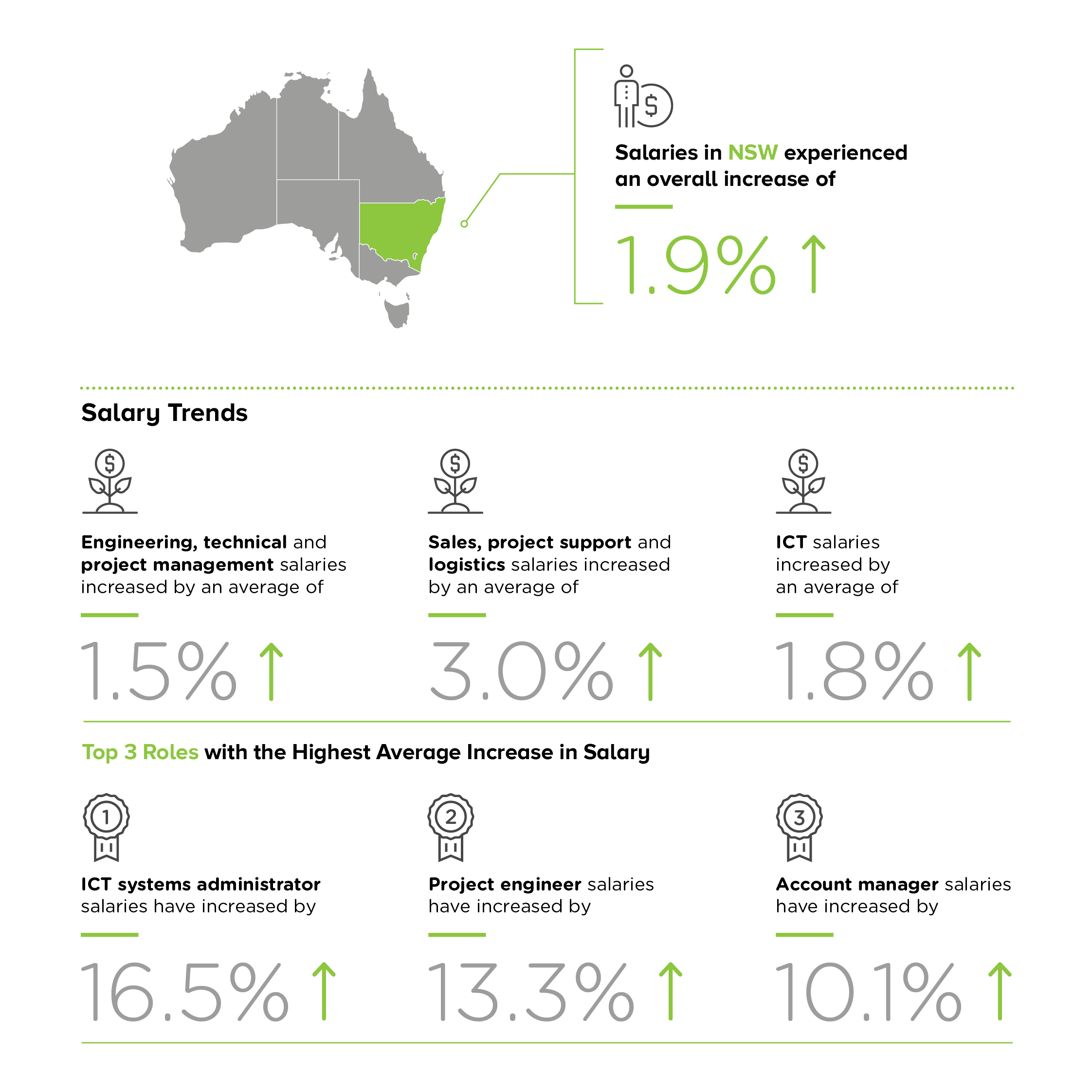 ACT
The Professional Services Sector is driving demand for workers with engineering, PMO, and commercial skill sets in the Australian Capital Territory, where a moderate increase in salaries expected over the next 12 months. Until the enterprise resource planning (ERP) transformation project commences, salaries for sustainment skill sets will grow the most in the ICT sector, while PMO and design salaries stagnate.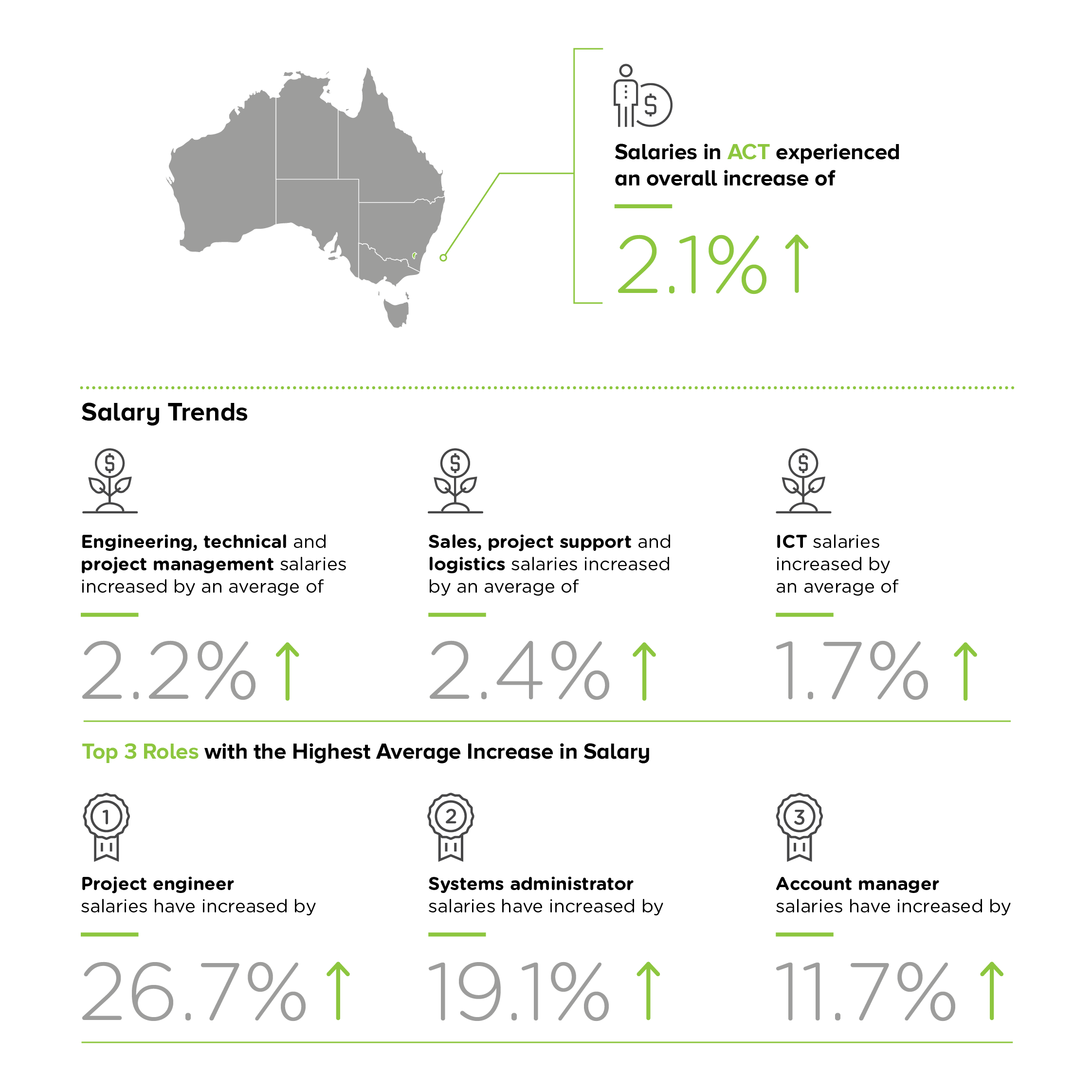 VIC
In Victoria, we are continuing to see strong demand for engineering and PMO skills from professional services and prime contractors. This is sustaining modest salary increases over the next 12 months from land and naval systems companies.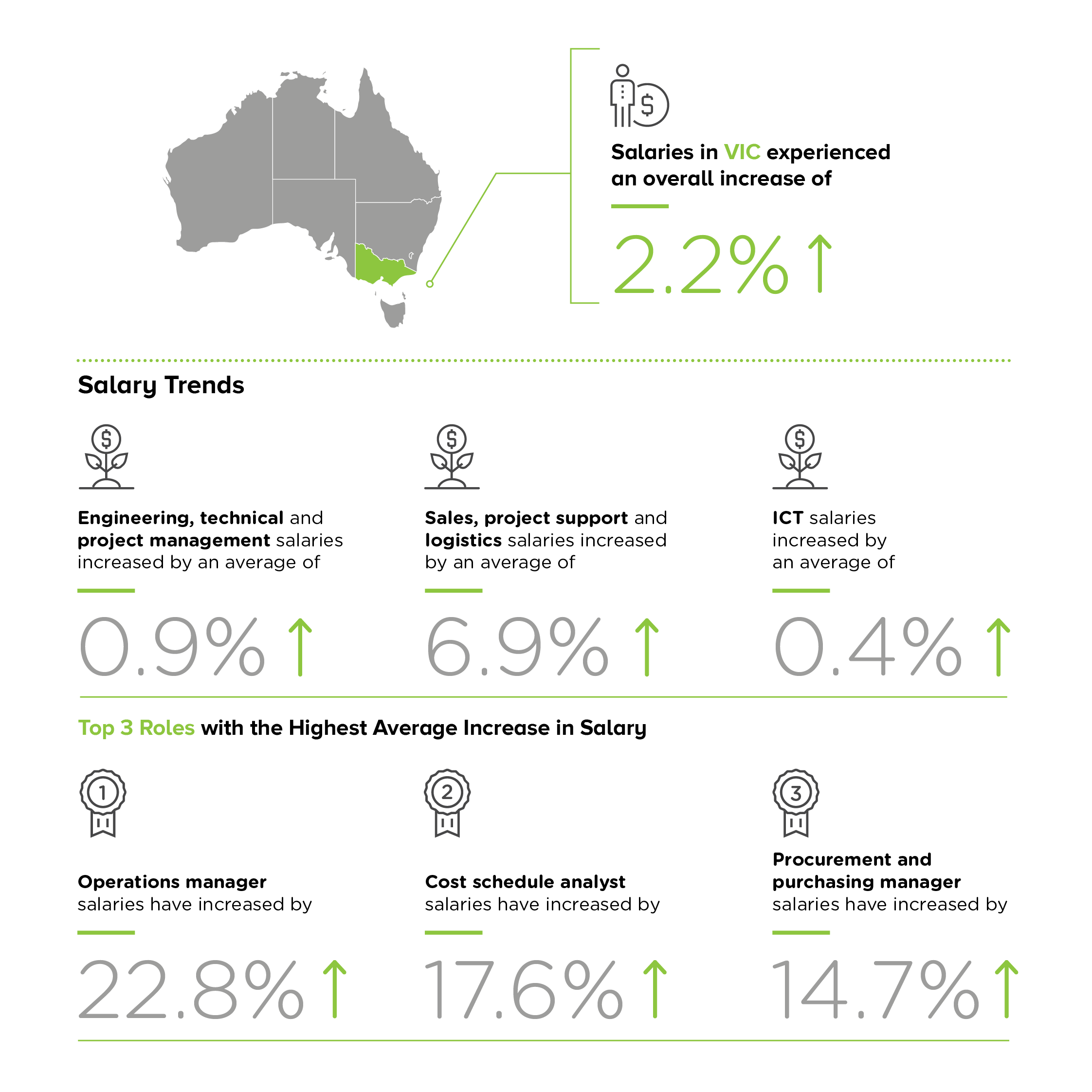 SA
South Australia salary levels have stabilised after going through a growth spurt in 2017 and 2018, although the current overall trends are significantly affected by stagnation in ICT salaries. Demand for engineering, commercial and PMO skills is expected to increase over the next 18 months, which will sustain modest salary increases.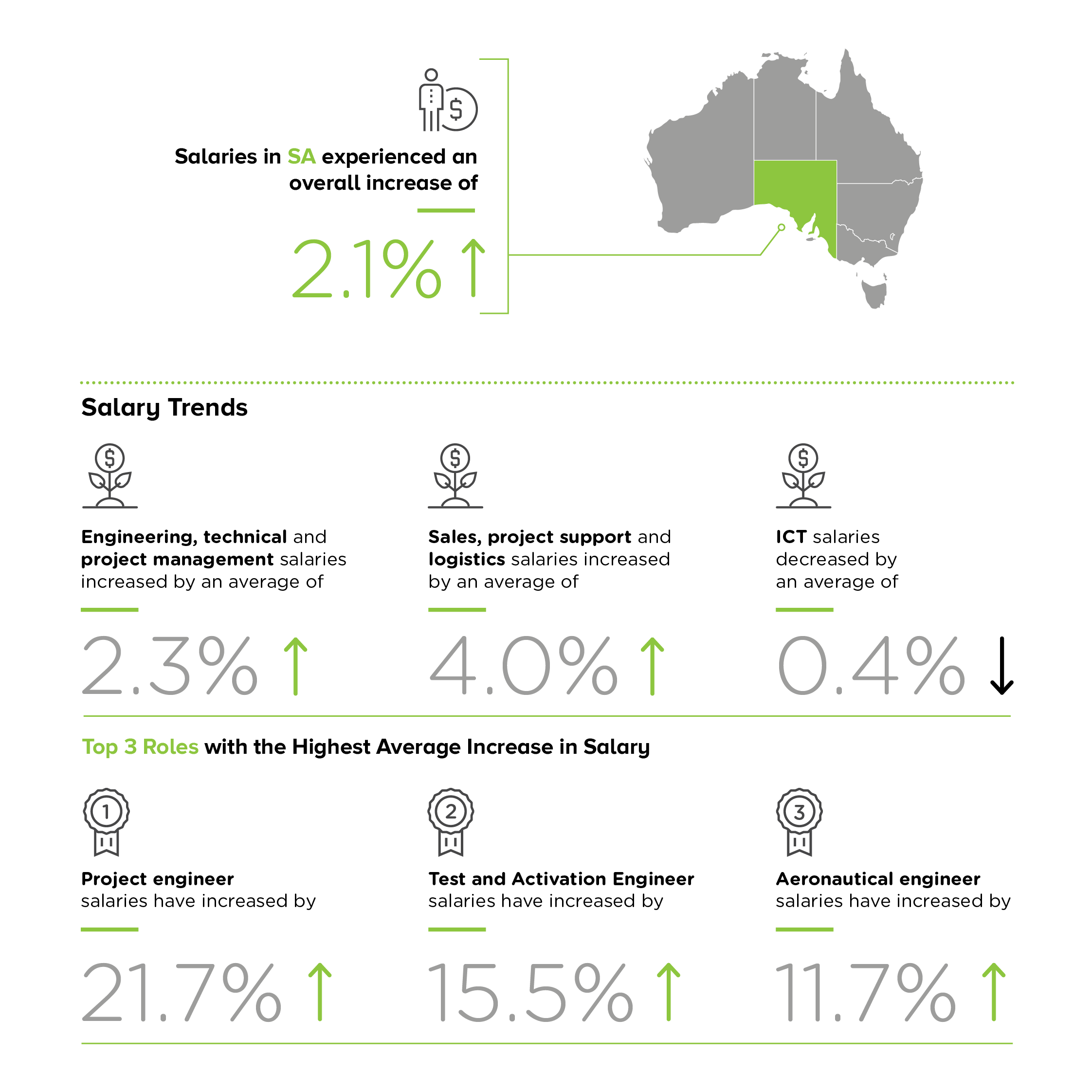 WA
Supply has matched demand for workers in Western Australia, and has led to relatively stable salary levels. 2020 will see a greater need for sustainment and production skill sets, as Industry prepares for growth in submarine sustainment work and production on the Offshore Patrol Vessel (OPV) moves from SA to WA. Salaries are expected to rise modestly over the short term.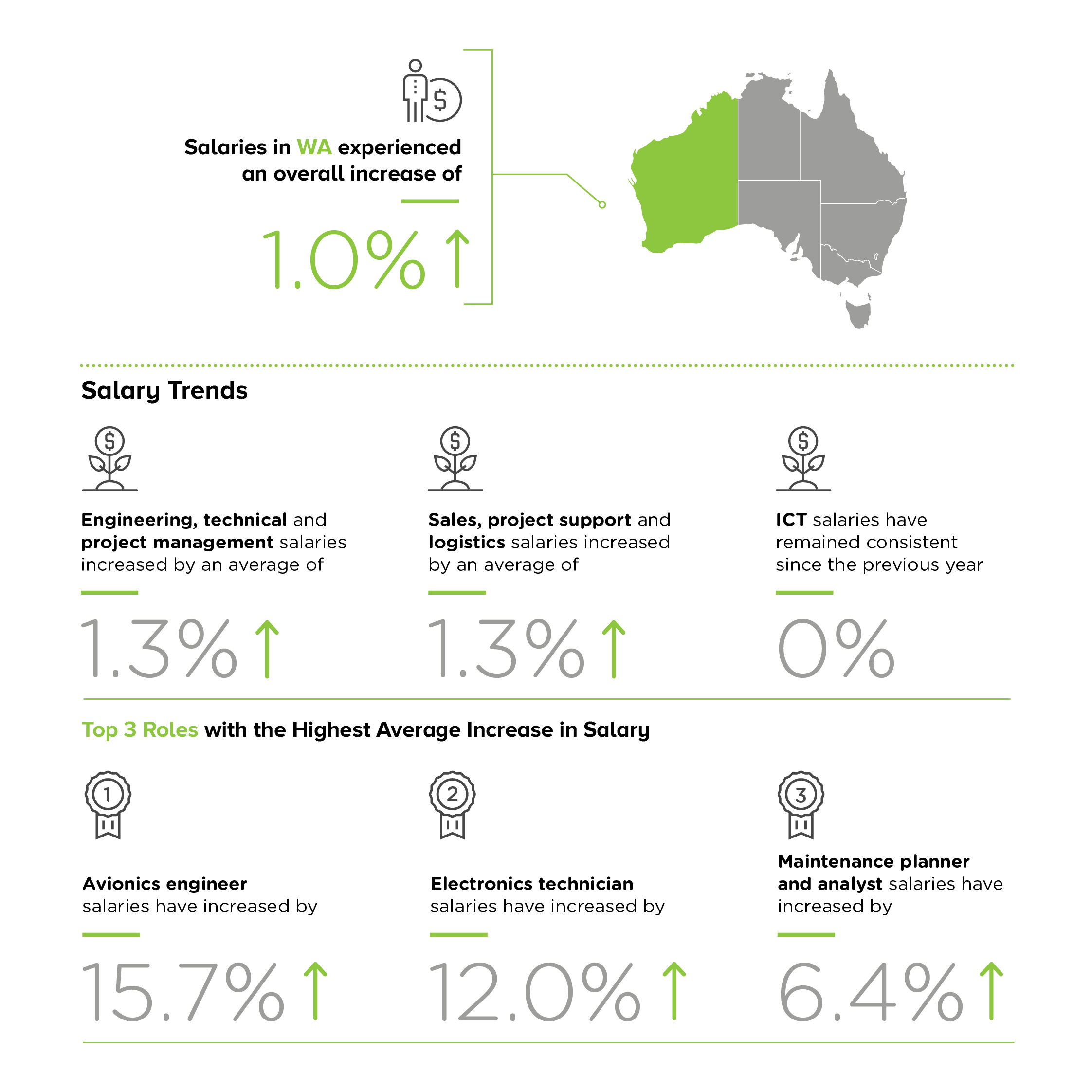 QLD & NT
A stable level of demand has led to salaries across Queensland and the Northern Territory over the last 12 months. Workers on military vehicle programs will find themselves in high demand over the next 12 to 18 months, which may impact salary levels, especially when considering the competition for workers from the aerospace sector.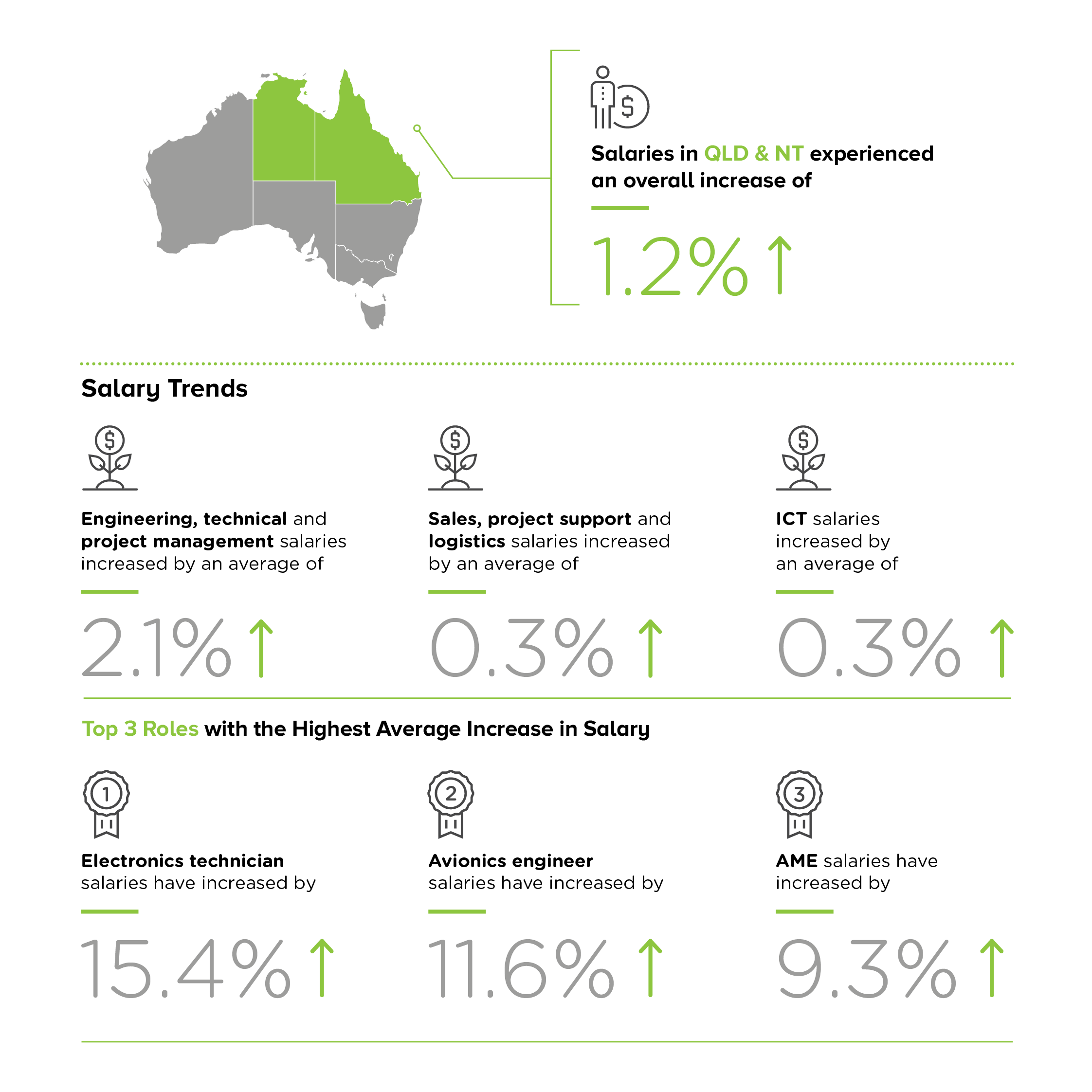 Sparked your curiosity?
The Sixth Edition of Kinexus' Defence Industry Insights is available to download now.
To gain access to the full salary tables broken down by state and skill set, sign up to receive you free copy of the Insights today.
Photo by Jordan Rowland on Unsplash