Resumes must be fit-for-purpose for the role

Isolate key words and phrases in the job description

Consider automated shortlisting when preparing resumes
Before applying for a new job - be it in the defence industry or otherwise - it's important to tailor your resume to the specific role description outlined in the job advertisement. While it might seem time consuming, the results are well and truly worth the effort, and much more likely to secure you an interview.
Think like a recruiter
Recruiters and hiring managers aren't necessarily looking to be wowed by your extraordinary life and career achievements - although it doesn't hurt.
What they are really looking for is that your skills and experience match the specific job they are recruiting for, to ensure you will be a good fit for the role.
Look for key words and phrases
The best way to highlight your suitability is to shape your resume around the job description, and the specified needs and priorities highlighted by the company.
Isolate key themes and phrases in the job description. If the role advertisement mentions team work at the top of the job description, and goes on to reference it in different iterations throughout the text, then that's an area you'll want to emphasise strongly and regularly throughout your resume.
If one of your previous roles involved 50 per cent autonomous work and the rest working in a close knit and collaborative team, it's clear the latter will be more relevant and desirable for the role.
Go through your resume and re-work it accordingly, for each of your previous roles, for the skills and attributes highlighted in the job description. Tweak your listed skills and experience by bringing the most relevant to the top, and edit out irrelevant ones that dilute or clutter up your strongest selling points.
You'll also need to include additional information, where you feel there's the potential to expand and better showcase your expertise for the specific role.
The rise of automated shortlisting
Tailoring your resume for specific keywords is becoming increasingly vital as artificial intelligence takes over from humans in the short listing process, making accurately nailing relevant keywords and phrases vital.
While the machines haven't completely replaced us just yet, new technologies are making the process significantly more efficient and user friendly, for both recruiters and candidates alike. AI recruiting integrates technologies such as machine learning or predictive algorithms to dramatically reduce the time-consuming or resource-intensive aspects for those in charge of hiring.
Artificial intelligence screening platforms can process thousands of applications instantly, and return qualified candidates to recruiters. If your resume fudges some of the wording, it might be overlooked by an algorithm, despite you being a strong candidate for the role.
It's up to candidates to showcase their skills and experience within their resume, just as it is when they interact with the humans who interview them.
Resumes with precision
All recruiters and hiring managers appreciate specific details when assessing a resume, especially when it's for a role in the defence industry. Any extra information you provide in this regard can separate you from the competition.
In the case of the defence industry, this includes ranks, exact job titles, as well as specific projects and systems you have worked on. Avoid vague management speak that deals in generalities and buzz words.
Clear and concise communication and purposeful wording is well received, enhancing the process for both the recruiter and the candidate. Where possible, use facts, figures, examples and stories to bolster your resume, by providing solid evidence that verifies your capabilities and potential for the job.
Capitalise on opportunities in the defence industry
A highly skilled Australian workforce will be critical to deliver the next phase of the nation's military growth and performance, with the defence industry providing burgeoning career opportunities as major infrastructure and maintenance projects ramp up in the coming years.
Our 2020 Hiring Intentions predicted that over 3000 roles will be created in defence industry in the next 12-18 months. Give yourself the best opportunity to be part of this elite and rewarding workforce by nailing your resume.
For more specific resume layout information read our past article here.
For more advice on job hunting and applying for roles, speak to our specialist recruiters today.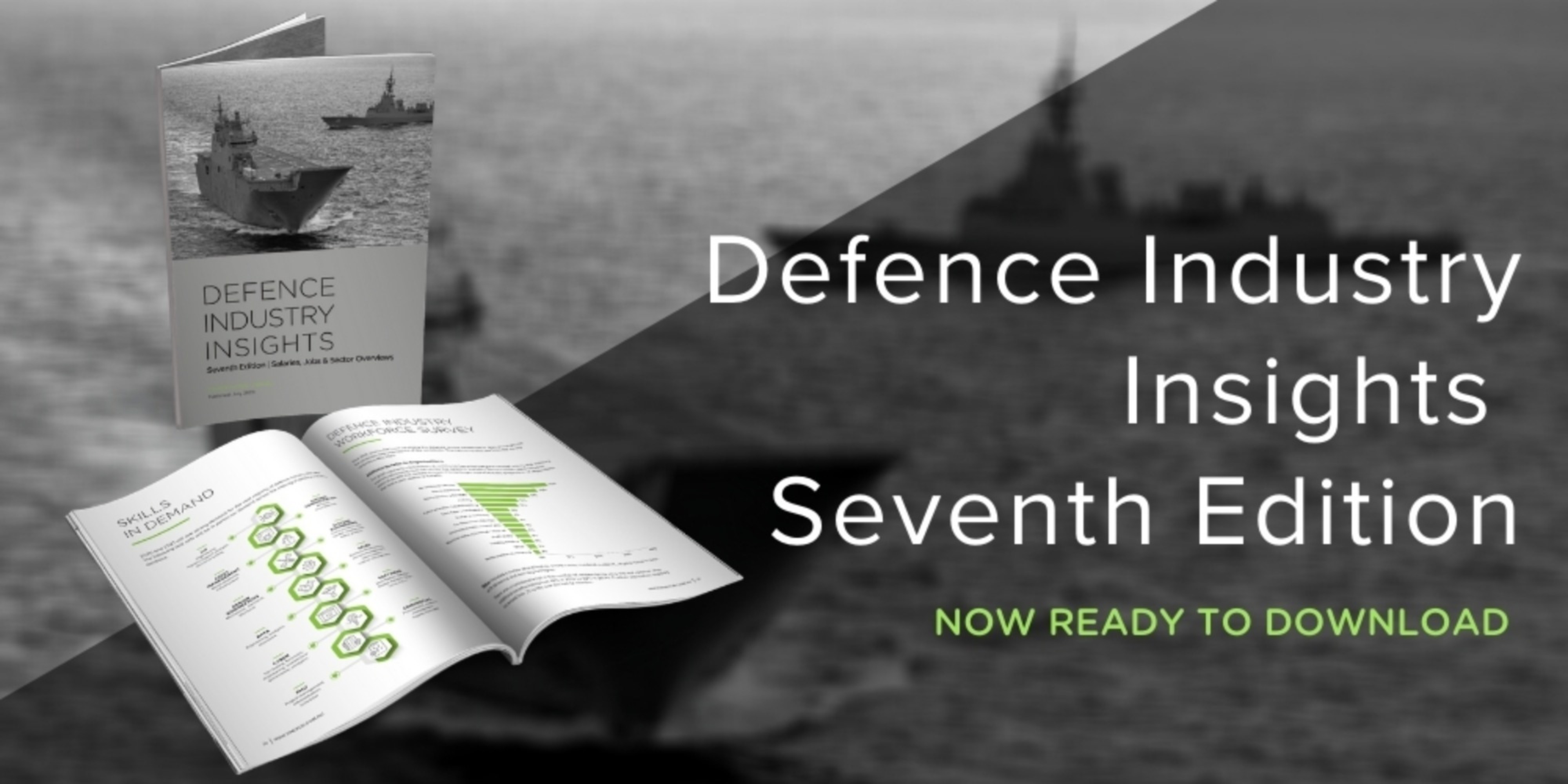 Photo by Art Lasovsky on Unsplash