​
While COVID-19 re-defined the Australian business and social landscape, the defence industry's unprecedented peace-time growth trajectory has remained undiminished.
​Under the Federal Government's $270 billion dollar defence spend, defence industry companies are being compelled to bolster their workforces - and rapidly.
​Kinexus' Hiring Intentions and Workforce Report reveals the overall defence industry workforce is expected to grow by 10.8 per cent in 2021 alone, with around 3,800 new positions created.
​As always, the Hiring Intentions and Workforce Report shows the planned location, sector and volume of hiring activity for newly created positions in defence industry material and technology employers over the current year.
​However, for the first time, the 2021 report also shows the populations and geographic distribution of five key skill sets that are in the highest demand nationally.
​​
Government Defence Spending 
​The Federal Government has a major focus on the recapitalisation of the Australian Defence Force's material and technology systems, albeit at varying degrees at state level. The significant enhancements amid the current shifting geo-political dynamics, mean competition for skilled workers in the defence industry is intensifying. 
​Looking back, despite the upheaval unleashed by COVID-19,most primes managed to achieve their 2020 hiring targets, despite anecdotal evidence indicating many companies scaled back or deferred hiring plans. ​Strong demand is being driven by acquisition and sustainment projects, with the majority of hiring coming from primes, above-the-line consultancies and, to a lesser extent, SMEs.  Employers in the material and technology acquisition and sustainment projects currently employ around 35,000 workers, a figure that will need to increase if worker requirements are to be met.
​It's a demand the defence industry workforce pool can not meet alone, and as a result many employers will need to look towards adjacent industries to secure the required workers.
​​
Hiring Intentions by Sector
The Hiring Intentions and Workforce Report indicates the naval sector will remain the largest hirer at 41 per cent of the total workforce, with a predicted growth of 1,574 roles in 2021. Naval acquisition projects are the key driver of hiring activity for prime contractors, and increasingly SMEs, whose growth is accredited to the establishment of supply chains. ​The ICT workforce, making up 27 per cent of the total workforce, will also experience significant growth in 2021, propelled by the Federal Government's major upgrades to ICT defence infrastructure.
Distribution of expected hiring activity by sector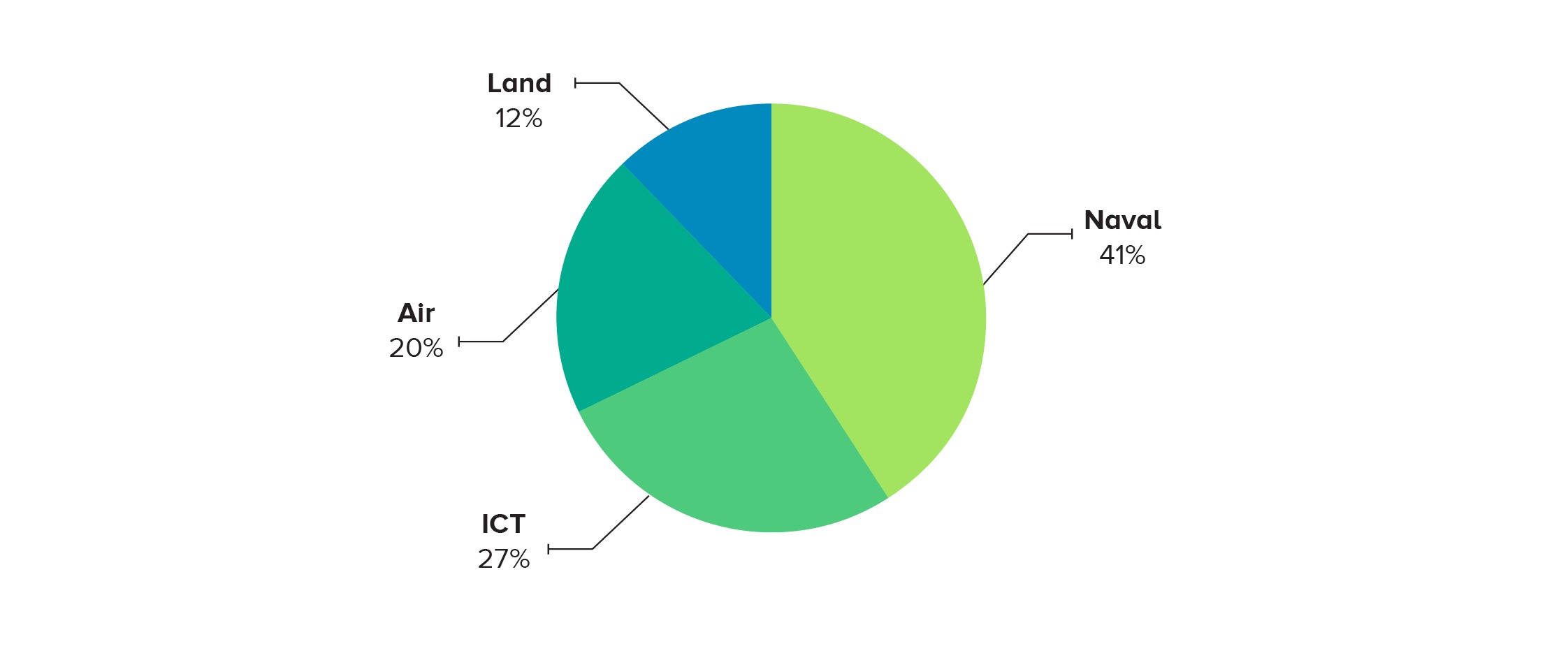 Hiring intentions over time by sector

Hiring Intentions by State
​When breaking down the Hiring Intentions and Workforce Report by state, ACT dominates growth projections, making up 28 per cent of all new hires in 2021.That's being driven by the Federal Government's ICT systems upgrade, previously mentioned. 
Further south, Victoria will see an increase from 10 per cent to 16 per cent of total new hires, underpinned by naval and land systems acquisition and sustainment projects. Inversely, NSW is expected to see hiring drop from 24 per cent of all hires in 2020, to nine per cent this year. That's largely down to recruitment activity in naval and aerospace sustainment work tapering off over the last two years.
Distribution of expected hiring by state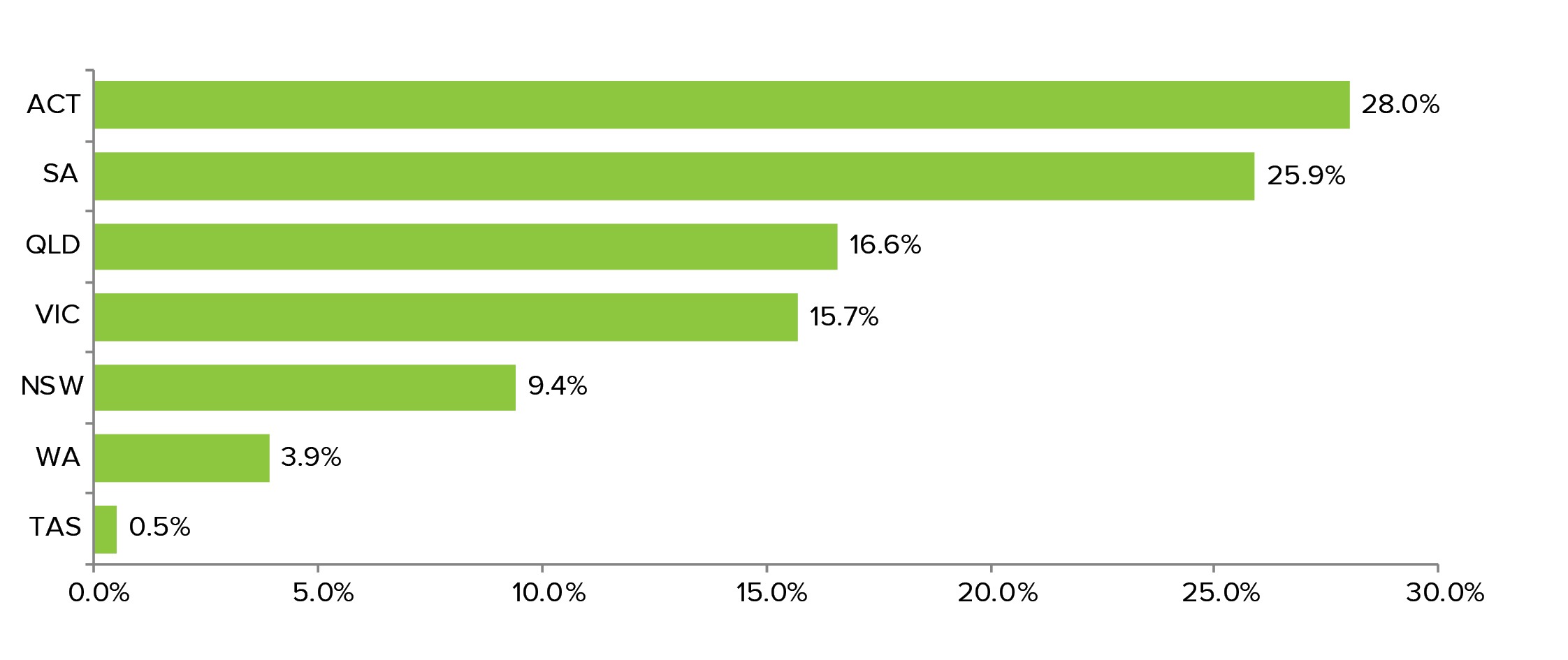 Hiring Intentions by Skill Set
The defence industry must embrace innovative approaches if it's to meet the required workforce growth. That includes the efficient utilisation of existing defence industry workers, but also attracting and integrating workers with relevant skills and experience from adjacent industries.
To provide greater insight into the challenge ahead, Kinexus utilised LinkedIn data to map the number of workers within the defence sector and adjacent industries; with five of the most sought after defence sector skill sets. Our experience tells us that around 60% of the workers with these skill sets have profiles on LinkedIn.
The most sought after defence sector skill sets nationally are; cyber, ILS, project and program management, systems engineering and software engineering.
The Hiring Intentions and Workforce Report shows project and program management professionals are by far the most populous skill set, with close to 60,000 professionals across the nation.
At state level, NSW and Victoria account for approximately 60 per cent of the total surveyed workforce across these five skill sets. Meanwhile, Western Australia holds a higher than average number of ILS professionals, although most are engaged in the state's sizable mining and utilities industries.
Distribution of professionals with ILS skills by state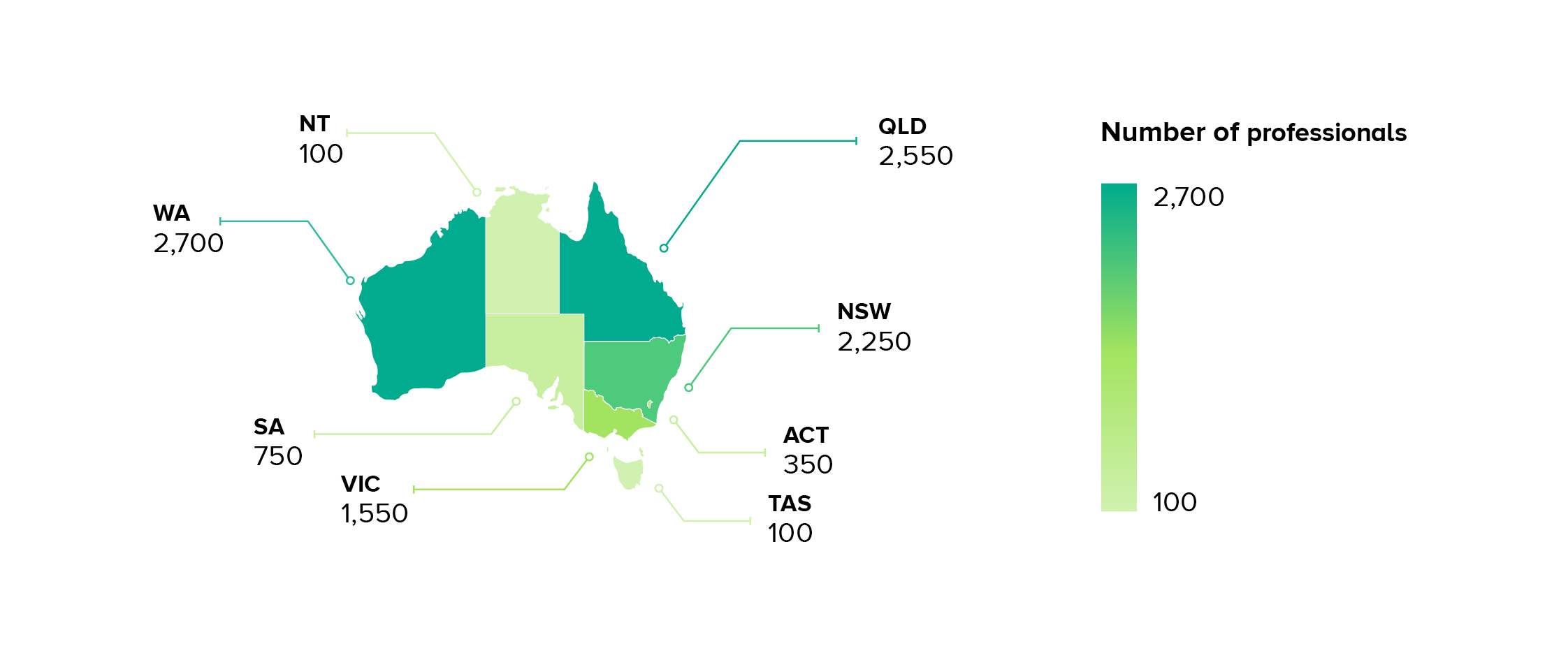 Other industries including aerospace, telecoms and government administration employ significant numbers of the software engineers skill set. While IT & services and software industries are ranked highly in the employment of software engineers, the defence industry takes third spot in the Northern Territory and South Australia.
Meanwhile, systems engineers, which number just 5,600 nationally, are employed across a wide range of industries. The defence industry is a major employer, and in the top spot in the ACT, Northern Territory, South Australia and Victoria. Industries competing for systems engineer workers include industrial automation, utilities, aerospace and telecoms.
Distribution of systems engineering skills by state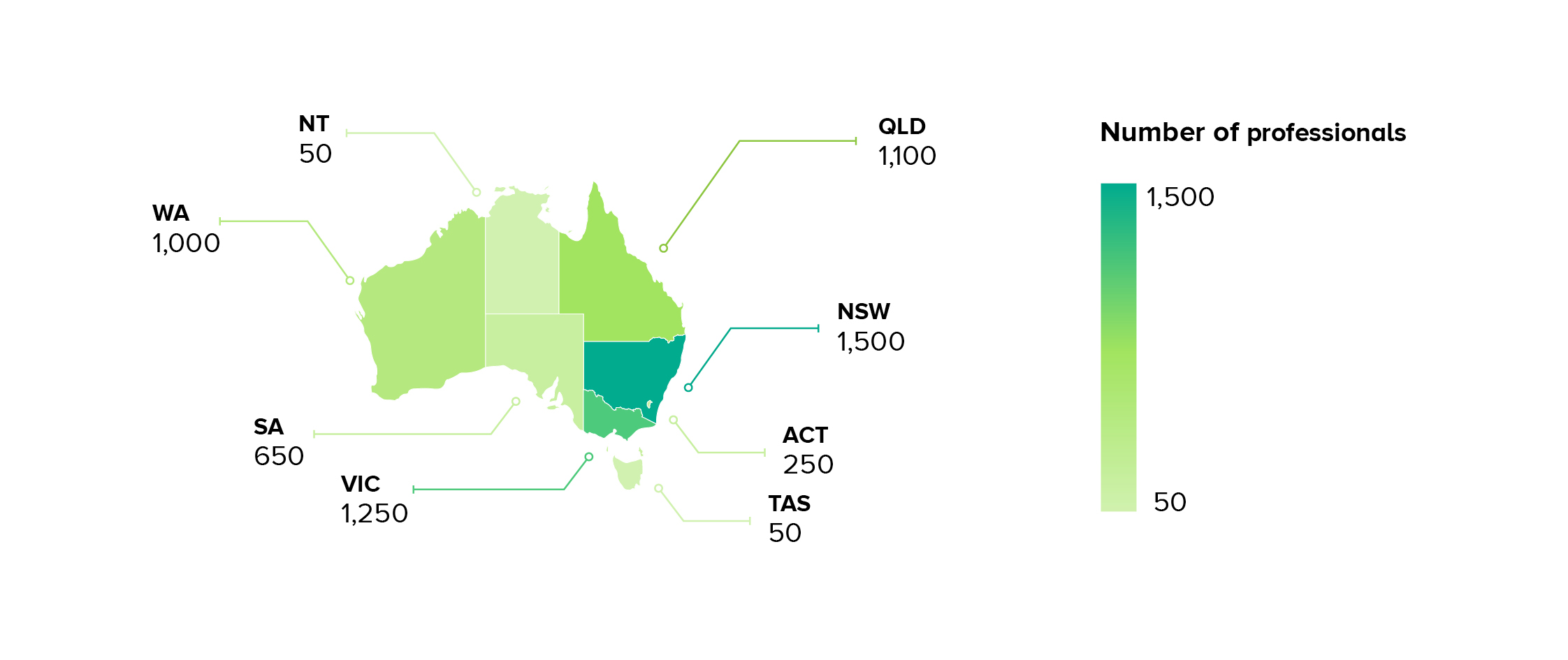 It's clear the competition for hiring and retaining top talent is set to intensify for companies across the defence industry as the government continues to ramp up the nation's military capabilities amid shifting geo-political dynamics.
​
Want to know more?
Review additional detail made available in the 2021 edition of Kinexus' Defence Industry Hiring Intentions and Workforce Report, which is available to download.
For additional insight and to explore what the data means for your hiring activity and your defence industry organisation at large, get in contact with our consultants today.