​It's that time of year again. Kinexus has launched the Defence Industry Insights – Eighth Edition. In this document we analyse defence industry salary changes, take a look at workforce demographics and offer commentary on what is going on right now across the industry.
Thanks to significant federal investment, defence industry is busier now than ever. If you need convincing, just have a look at our map; it shows current defence industry projects broken down by state. It's a powerful image that exemplifies the complexity of our industry.
Current projects by state in defence industry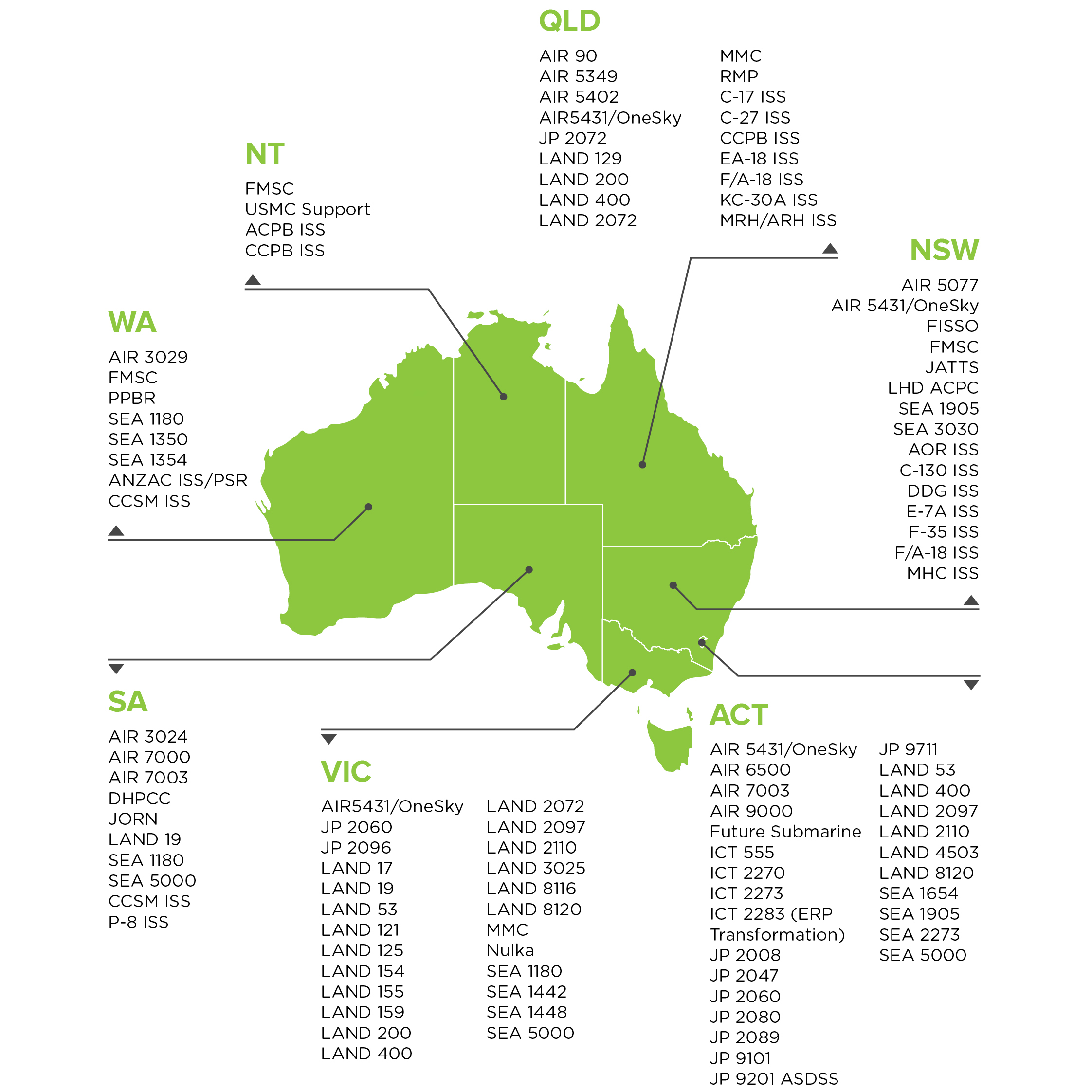 Federal investment has also been available in adjacent sectors, including road, rail and energy industries. Engineering and technology projects are busy nationwide, as is captured in the below graph provided by Infrastructure Partnerships Australia.
Current infrastructure activity by state in adjacent industries
Source: https://infrastructurepipeline.org/
Growing a workforce to support defence industry in such a busy national environment is one of the core challenges our sector faces. We discuss potential solutions to this challenge, and much more, in our latest edition of Defence Industry Insights.
Want to know more?
Further insight and detail is available in Kinexus' Defence Industry Insights – Eighth Edition – download it now for free.
For additional insight and to explore what the data means for your defence industry organisation, get in contact with our consultants today.