​With the amount of Defence projects coming downrange, it is crucial to understand what the candidate market looks like. Only by understanding the current market can jobseekers make the best-informed career decisions, and hiring managers make smart hiring decisions.
We dissect the ILS workforce using LinkedIn data to understand the status of the talent pool. To identify this talent pool, the skill set search parameters included ILS, FMECA, RAMS, Logistic Support, Reliability Engineering, Maintenance Engineering and Life Cycle Cost Analysis. There are approximately 13,750 people who have skilled themselves as ILS on LinkedIn in Australia. The below graph dissects the workforce by state.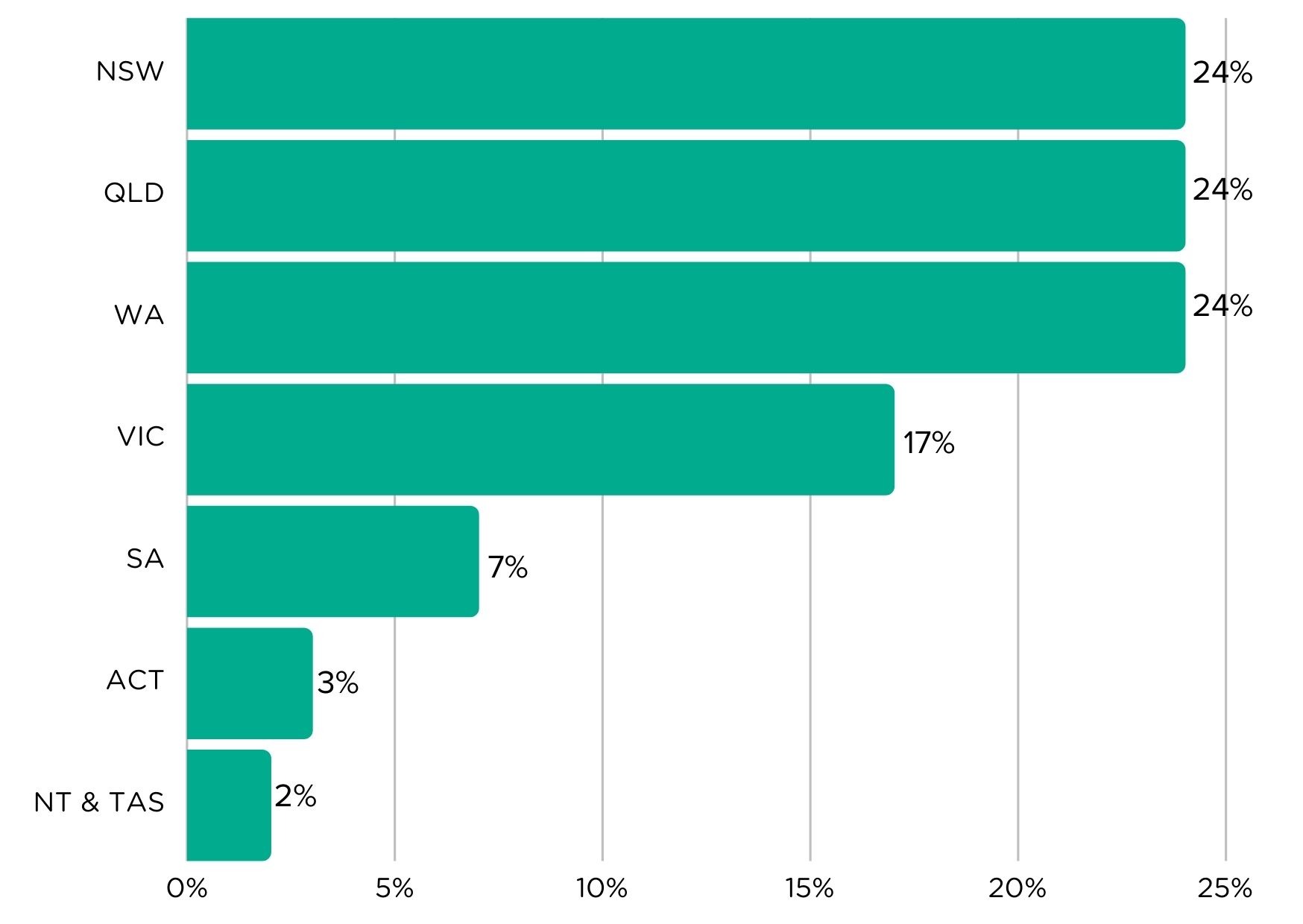 As we can see from the graph, ILS talent is primarily located in NSW, QLD and WA, where it is evenly distributed.
The data shows that NSW, SA and ACT all have above average proportions of female ILS professionals at 16%, 16% and 19% respectively. WA has the lowest proportion at 11%, well below the national average of 14%.
Demand is high for this skill set in VIC and WA, and is very high in NSW. In QLD and SA demand is moderate, and it is low in NT and TAS. LinkedIn data shows that 'hidden gem locations', locations where the supply of professionals is high relative to hiring demand, include Adelaide, Newcastle and Wollongong.
Approximately 10% of the workforce is employed in the defence and space and military industries. Of the other industries that employ ILS professionals, mining and metals is the most significant with 26% of the talent pool. Other industries include oil and energy, mechanical/industrial engineering, transportation and trucking and management consulting. Many workers from these industries do not have the skills required in defence industry.
The top employers fall into the mining and metals and defence and space industries. Top employers include BHP, Rio Tinto, Fortescue Metals Group and BlueScope, along with Australian Department of Defence, BAE Systems, Australian Army and Royal Australian Navy.
Nearly 35% of the talent pool has over 20 years' experience. This aging workforce presents a significant issue now and in the future, as organisations lose the workers they need to retirement. With over 81% of the workforce having over 11 years' experience, something drastic must be done to attract younger workers.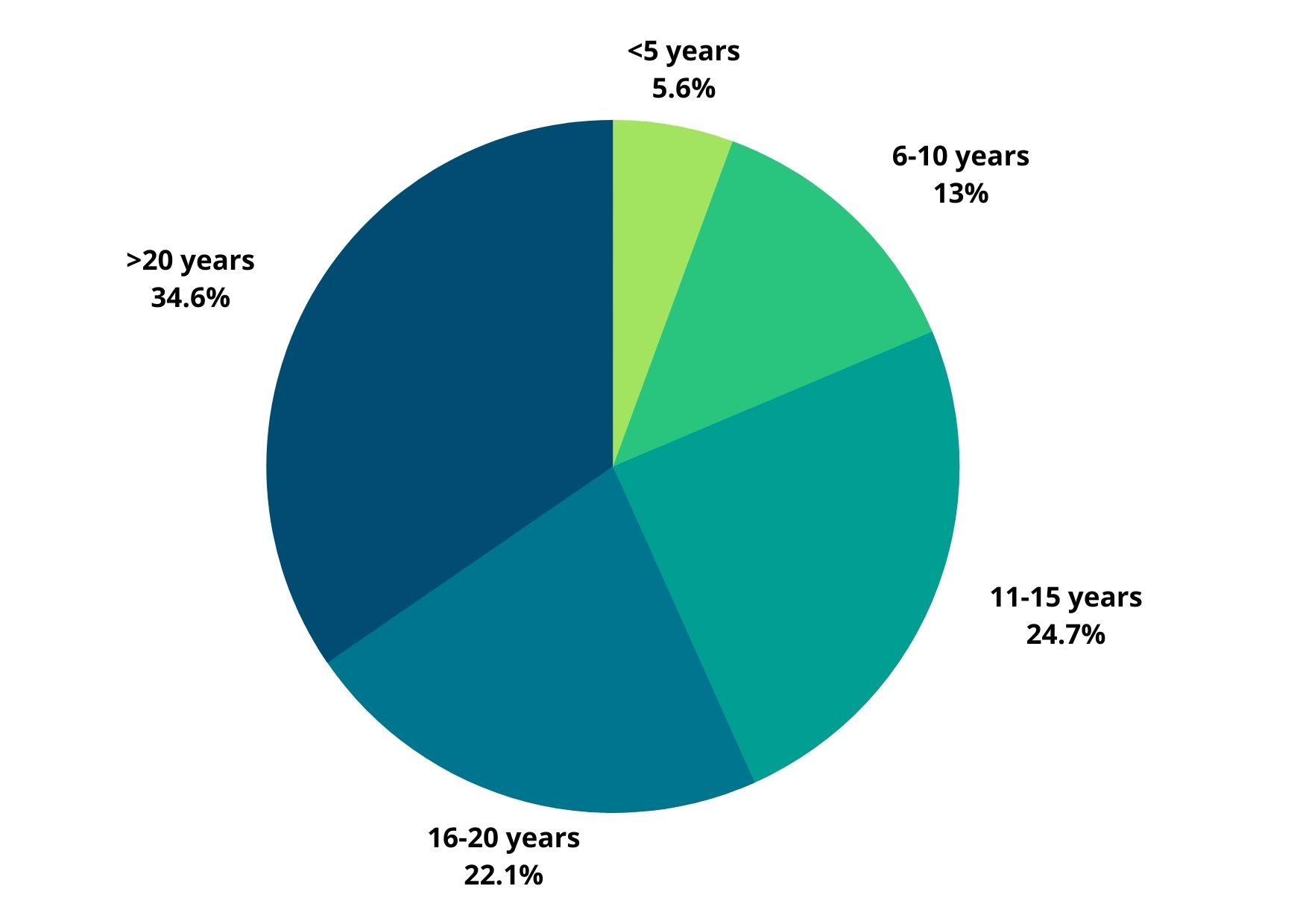 Using data from our Defence Industry Insights – Eighth Edition, 79% of the ILS talent pool wish to work in permanent employment, either full or part time. Only 8% actively seek contract work, with 13% being open to both. The ILS skill set is more inclined to look for permanent over contract work when compared to the national average across all skill sets.
What does this mean for defence industry?
"With fewer and fewer junior workers moving into the ILS field, and more senior workers retiring or settled in their current roles, when ILS workers come onto the market they do not stay very long," says Luke Mitchell, a specialist in the ILS skill set and Delivery Manager at Kinexus.
"With defence industry's unique requirements, a small talent pool and the training burden associated with adjacent industry candidates, the small pool of workers becomes even smaller."
The Defence organisations that currently employ the largest majority of the ILS talent pool are Australian Department of Defence, Australian Army and the Royal Australian Navy. Anecdotally we know that many defence industry organisations require this skill set, and therefore utilising workers who are ready to leave the ADF will be an important talent stream for industry.
The aging workforce is a significant challenge within the ILS skill set, and employers must plan to facilitate the transfer of critical skills from older to younger workers. Opportunities to retain access to retirement age workers should be encouraged, and can be facilitated through flexible engagement methods or on task specific work. Enticing university graduates is an important strategy to grow the available pool of workers.
About Kinexus
Kinexus supports defence industry nationally, both through permanent and contract recruitment, and through providing workforce insights, market mapping and other HR services. For more information or to enquire into our workforce mapping service, contact us.
Did you know we opened an office in
Canberra
? Headed up by our very own
Tom Butters
, we're looking forward to seeing all you Canberrans much more regularly.
​
Photo by ThisisEngineering RAEng on Unsplash